This young man is posing with his Truck Nutz. But notice there's no wedding ring. Get him while he's single ladies!
These are sad days for the American justice system.  A 65-year-old woman in South Carolina was just fined $445 for sporting a set of Truck Nutz, the popular trailer-hitch testicles.
The best way we can support her is for every last one of us to- buy our own set of Truck Nutz, Bumper Balls or Muffler Marbles.  Here's a quick rundown of the very best Truck Nutz.
1. FLESH GORDON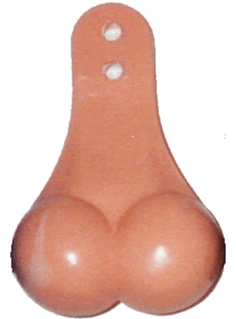 This is the "white bread" of vehicle pseudo-genitalia. A tried and true classic.
2. POWDER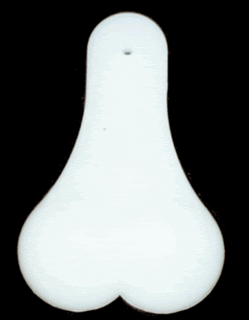 Based off of the hit film, these Truck Nutz were struck by lightning and now have special "ball" powers.
3. THE DRY HUMP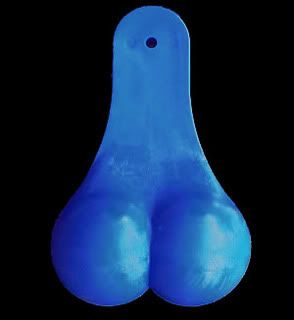 For the truck that never reaches it's final destination.
4. BALLS OF FURY
These Truck Nutz are for the pick-up with lots of mileage but no insurance for proper check-ups.
5. BIG BROWN COJONES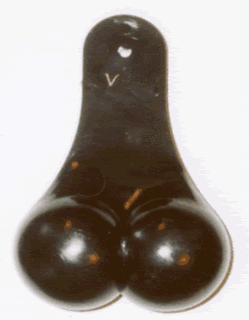 Las pelotas de camión were released in 2005 to court the growing Hispanic market.
6. THE DONALD TRUMP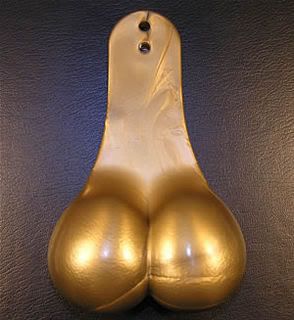 If you're going to put fake testicles on your truck, why not go with THE BEST fake testicles?

7. THE INCREDIBLE HULK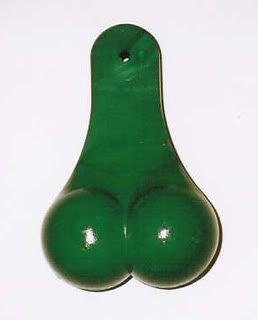 Nothing says you've got "freaky junk" quite like this green truck sack.
8. THE OLD WOODSMAN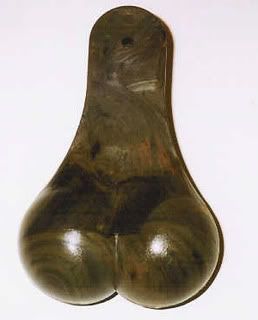 These Truck Nutz can be whittled down to smaller sizes upon request.
I don't believe that a GMC Sierra pick-up with low hanging Truck Nutz is obscene.           I believe that makes the GMC Sierra liberated. And regulating obscenity in auto-genitalia-accessories is a slippery slope, friends. It's only a matter of time before every car is forced to wear car bras to cover our Trunk Titz and skirts to cover Clitoral Hood Ornamentz. It's time to fight back, America!